Use the KENJI agency program to grow your client's Instagram accounts with a proven system and dedicated support team. We have been in this industry for many years and know exactly what it takes to run a successful Instagram Marketing Agency
Start & Grow your Instagram Agency with KENJI
Get your own Agency Dashboard to manage as many clients as you need.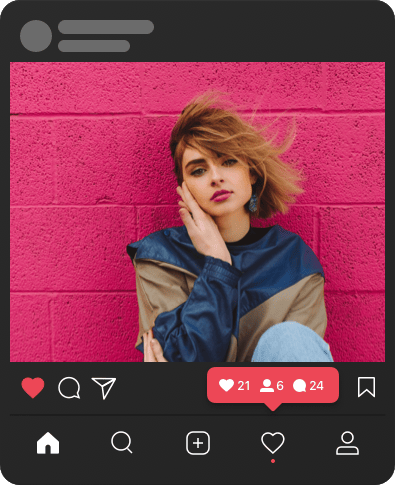 Get connected to our Agency Expert on Telegram.
Agency Expert will create an Agency Dashboard for you.
Frequently Asked Questions
Q: How can I connect my clients?
A: KENJI offers 3 main ways of connecting your clients Instagram accounts: 1 – Manual Logins: The account manager provides the username, password and handles the entire login process. 2 – Custom Login Links: The account manager generates a unique login link for the client. The client can then securely log in through that link for a smooth and professional login experience. The links can be custom branded with your URL and Logo to make the entire experience seamless. 3 – If you have a dev team on hand, you can create a custom login portal for your clients and connect it to our back-end via API. Our largest partners leveraged this to scale their agencies to over 5000 concurrent clients.
Q: What features does the agency plan have?
A: The agency plan includes all of our standard features like targeting, filtering, automatic engagement and block avoidance/recovery. All of the features are even more customizable compared to our basic plans, giving you the maximum control possible over your client's growth. The only feature not available to agencies is the "Dedicated Account Manager", since you will effectively be managing your client's accounts. This is also why there are no guarantees for the agency plans – you get to decide how you want to grow your client's accounts, and your strategies may differ from our own.
Q: Can I whitelabel your service?
A: While we do not currently offer a full scale white label solution, you can log in your clients via customized branded links, which means that the KENJI name or Logo do not have to show up anywhere during their onboarding process.
A: Yes, KENJI is safe to use. We use real phones that quite literally do exactly what you would usually do with your own two hands. KENJI is the most intelligent automation tool at the moment. Learn more on our FAQ page!
Q: What is the pricing structure for agencies?
A: Unlike regular clients, agencies are charged via invoice every 30 days. They pay a flat amount per day for every account they have added to their dashboard. So if your daily cost is $1.5 and you have 30 accounts, your daily total will be $45. Of course, you can safely remove and add new accounts at any time, and your daily cost is updated automatically.
Q: Can I use my own front-end solution with the KENJI agency dashboard?
A: Absolutely! If you have a talented front-end team and a little know-how, you can build out anything you can imagine with our API. Some of our partners have scaled their businesses to ridiculous levels by customizing our data with their product vision.