Instagram can be a time-consuming thing, especially for businesses and influencers! That's why it's a great idea to create drafts on Instagram so you have posts ready to go while you're busy! We'll discuss why and how to save a draft on Instagram so you can spend your free time a little better.
Why Save A Draft On Instagram
As mentioned, you can save drafts on Instagram to save time. It's recommended that when you post on Instagram that you spend an hour or so engaging with comments and other accounts to boost your own engagement.
If you add that hour onto taking and editing the photo, plus the time it takes to write a caption, you're going to spend a lot of time on Instagram posts whenever you post!
A good tip is to take a bunch of photos at once. If you have a free afternoon, stock up on your Instagram pics for the next few weeks. This will save you time in the long run.
But what a lot of people don't do is treat Instagram captions the same way. Instagram captions count a lot towards engagement! It's important they get almost as much attention as the image itself.
It's important to put effort into your Instagram captions while you're feeling inspired.
So take some time one evening or whenever you have time to write out your Instagram captions for the next few posts.
Not only that but you can save them as a draft on Instagram so that when it's time to post, all you have to do is click a button and your prepared post is ready to go! This saves you time since you don't have to go searching through your camera roll looking for a photo to post. You also don't have to sit there for ten minutes thinking of a caption.
All you have to do is open your Instagram drafts and post them! You've already saved yourself at least ten minutes that day. You can feel confident that you're posting something awesome because you took the time while you were inspired to draft out your captions.
This is especially good if you know that you have to post at 3 p.m. one day but you've already got plans with friends. Write up your caption, save it as a draft and quickly post in less than 30 seconds so that your Instagram time doesn't eat into time with your friends.
Although it's suggested that you spend time engaging, sometimes it's best just to get the post up!
How To Save A Draft On Instagram
Now that you've decided that saving drafts on Instagram is awesome, it's time to do it! Saving a draft on Instagram might seem complicated at first but once you've figured it out, it's easy.
Launch the Instagram app.
Tap the camera icon to take a photo or upload one you've already taken.
Edit your photos as normal. You can add filters, change the exposure, or whatever it is you like to do with these features.
Now, add text to your Instagram photo. This is where you'll write your caption that you'll later save into a draft. You should also add your location and tag any other accounts now, too.
Instead of posting, you're actually going to tap the back button. Keep tapping it until you get the option to save as a draft.
Click "Save As Draft". Be careful not to click delete because once you do, the draft is gone and you'll have to start all over again.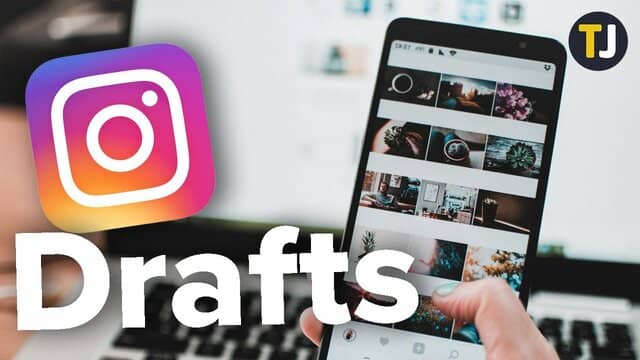 Now your draft is saved to Instagram, ready to post whenever you want! Nobody else can see your drafts except you. You can only see them when logged into that particular account, too.
How To Post A Draft
Of course, this is the most important part. You'll want to know how to post the saved draft that you've just created. When the time comes, the steps are easy.
Open the Instagram app.
Click the camera icon at the bottom middle.
Under the box where your photo will come up, there are two groups: "Drafts" and "All Photos".
All your saved drafts will be in the draft section. You'll be able to see them all if you click "see all" but if you only have a few, you'll be able to see them all at a glance.
Click the one you want to post. Instagram will open the photo.
You can make any additional changes to the photo now if necessary.
Post the photo as normal!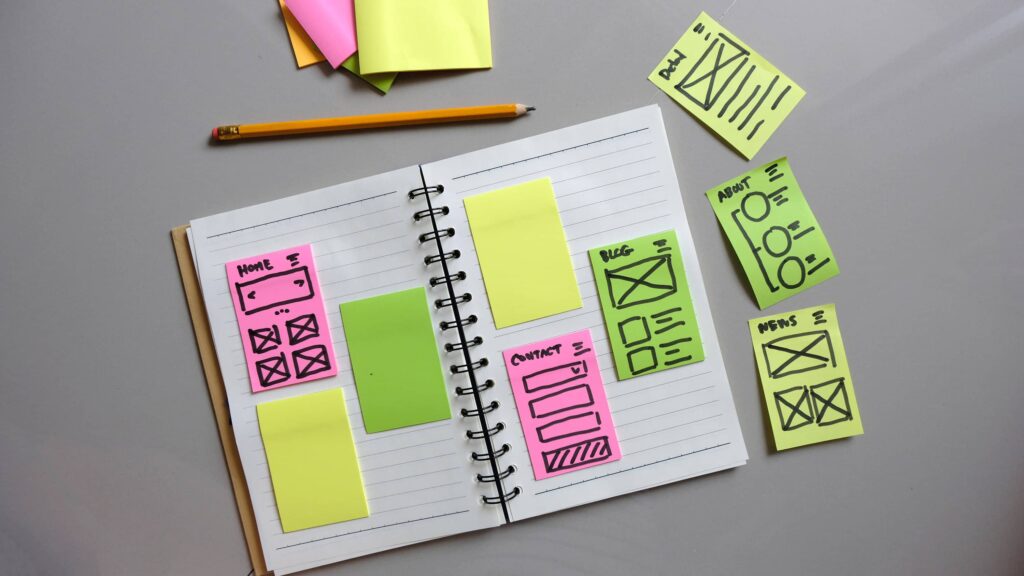 The draft will now disappear from your saved drafts section, so be sure you are 100% ready to post it because you won't get the draft back once it's posted.
However, if you do make changes to the draft, you can repeat the same steps as before to save the new edit of this draft.
How To Delete Saved Drafts
Your drafts will stay on Instagram until you delete them. Sometimes you'll change your mind about a photo and decide not to post it. It can be kind of annoying having it sit in your drafts for you to see every time you go to post a photo.
Luckily, you can delete your saved drafts on Instagram with ease! Go through these every so often to clear out any photos you aren't going to post anymore.
Launch the Instagram app.
Tap the upload icon at the bottom middle.
Tap "Manage" which is above your drafts on the right side.
Click "Edit". Tap the photos you want to delete.
Click "discard posts".
Confirm that you want to do that.
The drafts will now be deleted from your Instagram drafts. This includes the filters, tags and captions that went along with it.
Saved Drafts On Instagram Disappeared
There have unfortunately been a few reports of Instagram drafts disappearing. Account-holders lose all their hard work. Their captions, tags and edit have just gone. As a backup, it's a good idea to edit your photos outwith the Instagram app and save them into a folder just for your Instagram. That way, even if the drafts disappear, you still have a copy of the photo in an album on your phone.
You can also save your Instagram captions to your phone's notes. This ensures you have another copy of the caption so that you always have a backup!
Before saving lots of drafts, try saving one. Check back up on it every day for a week to make sure that your Instagram isn't glitching and deleting your drafts. If it's still there after a week, then you can be confident that your Instagram account securely saves drafts and you're good to go!
However, if you are one of the unlucky ones who suffer from disappearing Instagram drafts, then there isn't a set way to fix this issue yet. You can definitely try uninstalling and reinstalling the Instagram app. This can work wonders on lots of Instagram glitches!
Some users have reported that the glitch fixed itself after time. Unfortunately, it's not easy to get in touch with Instagram to ask them to fix the issue so your best bet is to discuss it via online forums or with other Instagram users.
Another issue users report is they lose their drafts when the app updates or when they log out of their account. Definitely check if this happens with a sample draft before relying on Instagram drafts for a lot of your posts. You definitely don't want to lose all your drafts with no warning!
However, there haven't been many issues with saving drafts on Instagram since the update came out years ago. You should be good to go now, but just have backups in case!
Saving drafts on Instagram simplifies your Instagram experience, especially if you post often. Definitely try it out for yourself!