Instagram giveaway is a good way to build your Instagram presence and following?
Below are four easy steps to help you create and host a successful Instagram giveaway so you can reach your Instagram goals.
If you've been a regular Instagram user for some time, chances are you've encountered or entered yourself into an Instagram giveaway at some point. (Hopefully, you won, too!)
However, just because you've entered a giveaway doesn't mean you're entirely ready to host your own.
In this article, I'll break down some of the do's and don'ts of hosting your own Instagram giveaway and how to make it successful.
Instagram giveaway is?
Maybe you haven't encountered this Instagram phenomenon yet and you're asking yourself…
… "What on earth is an Instagram giveaway?"
Well, I'm glad you asked!
An Instagram giveaway is a tool utilized by businesses or social media influencers to grab audience attention.
You host a contest allowing a lucky follower to win a product or service of some sort.
Usually, the contest invites users to follow the account for a chance to win. After a specified amount of time, a winner is announced and the host arranges a way for the winner to collect their prize.
Instagram giveaways can be held on a local, national, or international level.
For example, a local hair salon might host a giveaway for a free haircut. Obviously, only those living in the area would be able to redeem the prize.
On the other hand, a clothing designer might host a giveaway and specify that the contest prize can only be shipped within the United States. Or, they might say the contest is open to anyone!
Examples of Instagram Giveaway Prizes
There's really no limit to what can be used as a prize in an Instagram giveaway contest. Some examples are:
A clothing or accessory item: hats, shoes, jewelry, gym clothes, a fancy dress, a handbag, etc.
Gift cards to a retailer or restaurant.
A membership to a gym, museum, or other venues.
A service such as a massage, finance consultation, or personal training.
A subscription for a certain length of time to a meal delivery service, budgeting app, or jelly of the month club.
A sponsored item from another brand that an influencer is partnering with, such as a new food item or childcare product.
Pretty much any other type of product – your favorite kitchen gadget, seat covers for your car, etc.
Why Host An Instagram Giveaway?
Now that you know what an Instagram Giveaway is, the next question is why would someone host one?
One of the main reasons a person or business would host a giveaway contest is to gain new Instagram followers. Giving away something awesome is a great way to attract attention.
As we'll discuss later, typical Instagram giveaway rules outlined by the host will require the contest entrant to follow the account and tag a certain number of friends in the comments.
The hope is that those tagged friends will also want a chance to win, so they will also follow the hosting account and tag their friends too, and on and on it goes.
It's a great way to build an Instagram following in a short period of time.
Another purpose of hosting an Instagram giveaway might be to highlight a special product or service that you want to draw attention to.
It could be a new menu item or special product design that just launched and needs some good publicity.
People seeing this item or service in an exciting setting, such as a contest, make it seem desirable and may boost future sales.
Lastly, hosting an Instagram giveaway is an excellent way to boost engagement on your Instagram posts and account, making you more likable to the Instagram algorithm and more likely to show up on the explore page and in people's feeds. It's all about strategy!
How To Set Up A Successful Instagram Giveaway
Step 1: Determine Your Giveaway Prize
When it comes to hosting a giveaway, the contest prize is KEY. A $10 gift card or pair of socks is nice, but probably not motivating enough to really draw attention and get new people to follow you.
On the other hand, giving away a weekend spa package or custom commissioned painting is amazing, but can you really afford it (in terms of both time and money)?
If yes, great! You'll get a lot of publicity for a fantastic prize.
BUT, if that prize is going to leave you strapped for time or money the return might not be worth it.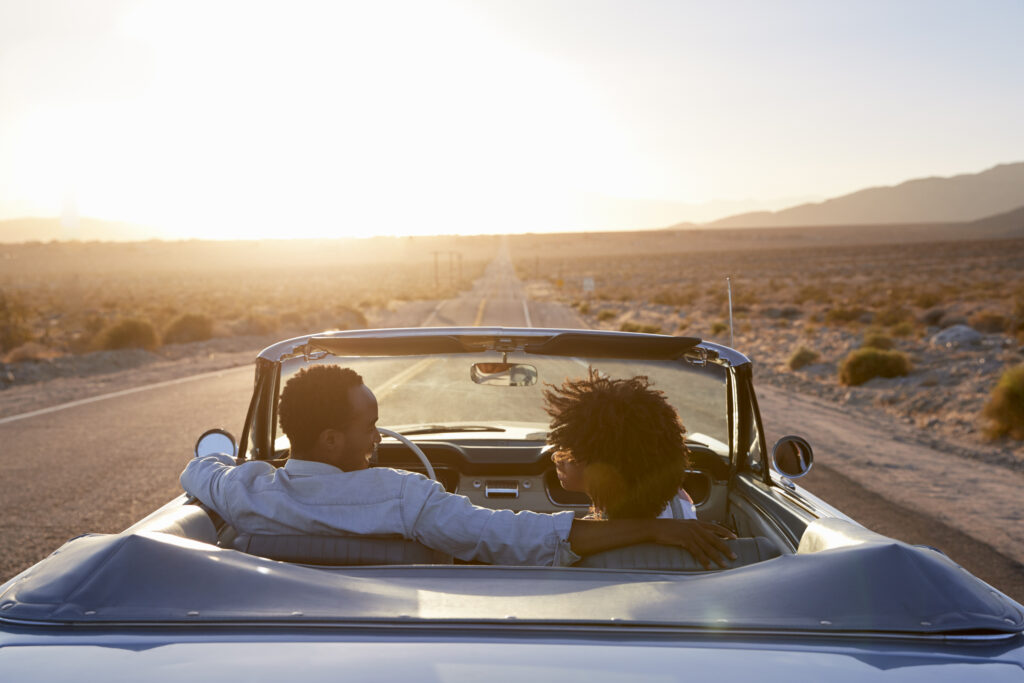 Bottom line: select a prize that is interesting and exciting that is going to help you achieve your goals, not hurt you.
Step 2: Outline The Criteria For The Instagram Giveaway
Now that you've picked your Instagram giveaway prize, you want to determine how people can enter and actually win your fabulous prize.
To do this, take into account your objectives for hosting your giveaway.
Since one of the most common objectives of a giveaway is to obtain new followers, make sure the structure of the contest invites people to follow you.
For example, in order to enter the contest giveaway, you might have users follow you and tag two friends for a chance to win.
That way, new people are exposed to the post and might follow and invite their friends, too!
The most important thing to remember is this:
Keep it simple.
If your instructions for entry are too complicated, potential new followers will pass on by.
Every now and then you'll see a giveaway post where to enter you have to tag ten friends, follow four accounts, and leave a comment with your favorite inspirational quote.
Unless you're giving away a trip to Disneyland, the chances of someone taking the time to go to that much work is pretty low. Keep it simple and you'll get much more engagement.
Step 3: Create A Series Of Posts To Advertise The Instagram Giveaway
So you have a sweet giveaway set up and you're ready for the followers to start rolling in. It's time to shout it from the rooftops!
The "perfect" Instagram post announcing your giveaway contest is going to be a little bit different for everyone. Generally speaking, it's good to stick to the following guidelines:
Make it eye-catching and interesting. Bold colors, cool graphics, a gorgeous picture…make it worthwhile for someone to stop their scroll and read your post.
Use text in the image letting people know that this is a giveaway! Putting all the information in the caption might mean is gets passed over without notice.
Include all entry criteria details in the caption. This means how long the contest is running and when the winner will be announced.
Invite people to SHARE with their friends!
Just like before, keep it simple! No need to tell some long rambling story in the comments about why you chose this particular prize. Just get to the point and pontificate on the wonders of your giveaway at another time.
In addition to the original give away announcement post, don't forget to continue to promote your giveaway both before and during the contest time period.
You'll want to follow up with additional posts and Instagram stories to make sure you reach as many people as possible.
Plus, the extra hype helps your followers (and potential followers) feel excited and more eager to engage with your content, because who wants to miss out on awesome free stuff? No one, that's who.
Step 4: Pick A Winner And Engage With Your New Followers
At last, we have arrived at the moment everyone has been waiting for: it's time to pick a winner!
But…your contest was successful and generated oodles of entries!
Now what?
It's considered a good practice to use a randomized method when picking an Instagram giveaway winner. You want your followers to be able to trust that your contest is fair.
A great option is to use an Instagram giveaway picker that will randomly select a winner for you.
Some examples of Instagram giveaway pickers are:
When you've selected your random winner, you can take a screenshot and post it so your followers know that your selection process was legit.
Speaking of which, just like when you announced your giveaway with an exciting post, you'll want to do something similar when you announce your winner.
To communicate with the winner using the direct message feature of Instagram to arrange fulfillment.
The giveaway winner isn't the only important person in this process.
Be sure to engage with your other new followers, too!
Engaging with your new friends will help keep them interested and turn into long-term followers that don't unfollow simply because the contest has ended.
Take the time to follow back, like, and comment on their content as well.
This is an opportunity to build your network! You won't regret it.
Use Instagram Giveaway To Become An Instagram Master
It's time to move from being an Instagram novice to an Instagram master!
Utilizing successful Instagram giveaway contests is an important stepping stone in that process.
It may take a little trial and error to find what works best for you and your brand.
Just like anything else, practice makes perfect. After you host a giveaway, take note of what went well and what didn't.
Find ways to build on those opportunities for a future giveaway and you'll find increasing levels of success.
The steps outlined above will help you get started as you work to build your Instagram presence and following. And next time you offer an amazing prize, let us know so we can enter, too!