Instagram Stories Stickers are a good addition to Instagram stories. Since the advent of Instagram Stories in late 2016, users have quickly turned the feature into one of the most popular aspects of the social media platform.
The fleeting, temporary nature of Stories has presented brands and influencers with new ways of promoting their latest events, products – or simply the everyday happenings of their lives behind the scenes.
With the feature sporting 500 million daily active users, some experts even predict the likelihood of it surpassing the use of ordinary Feed uploads in the near future.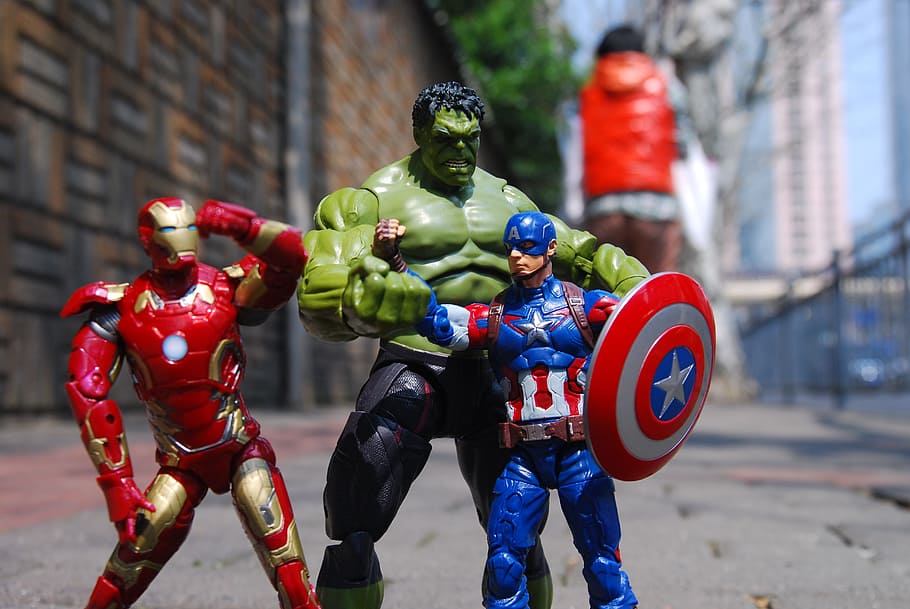 Throughout the years, Instagram has evolved their Stories for the better; finding new ways of allowing users to more creatively, expressively, and interactively share their content. Among these updates – one element stands out in particular: Instagram stickers.
Instagram stories stickers are entertaining visual additions to your media, offered in various forms – including, user mentions, GIFs, and more.
While these guys are as easy to use as a drag-and-drop, we've broken down the different, creative ways of using them to your business advantage; while, at the same time, making your Instagram story stand out for the crowd.
Instagram Stories Sticker Idea #1 – Request Audience Feedback
The "Poll" option among your Instagram sticker collection is both fun and useful way generating audience feedback for your business and content.
The standard poll sticker allows you to ask your followers a single question, followed by an "A" or "B" response choice.
Instagrammers often use this feature to determine the types of content their audience is after.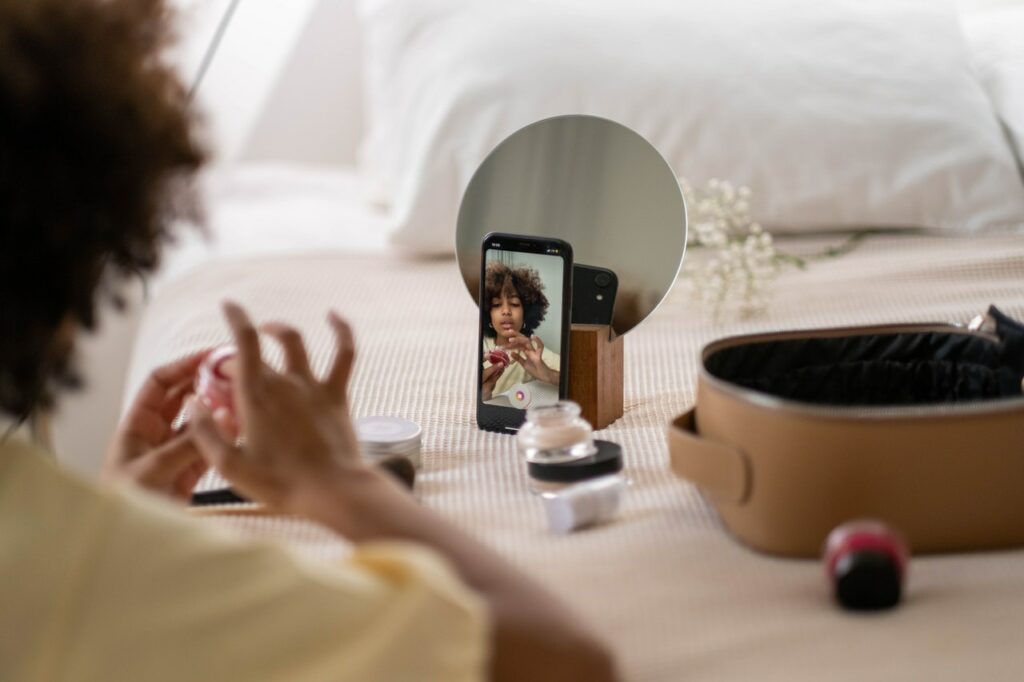 They can also simply be used as an entertaining way of engaging and getting to know your followers.
However, if you're looking to provide a more "nuanced", flexible response option, the emoji slider functions similarly to that of the poll sticker – though allows users to give a much more accurate opinion to your question.
With this poll type, viewers are prompted to drag an emoji across a scale – typically, the further they drag the icon, the stronger they feel about their answer.
Thus, questions used with an emoji slider often ask the audience "how much" they feel about a topic.
However, some users get creative with this type of poll, adding responses next to the emoji slider and allowing viewers to drag the emoji to their desired answer.
As a result, some brands (like Oceana's story above) also use this poll feature to create interactive quizzes for their audience.
Instagram Stories Sticker Idea #2 – Promote User-Generated Content
Featuring user-generated content (UGC) on your feed is one of the easiest, most effective ways of helping your audience feel valued; thus strengthening your relationships on the platform.
Generating UGC can be done in a number of ways, though one of the most common methods is by promoting a brand-specific hashtag – encouraging viewers to use the tag for a chance to have their post featured on your profile's Stories.
Food joints and cafes (such as Australia's Brainwave Café, featured above) will often use this as part of their online marketing strategy.
Customers will promote the company's hashtag on their feed posts or Stories, with the incentive of being spotlighted on the brand's Instagram.
This is done through the use of the "mentions" in your Story sticker options – a feature that allows you to tag up to 10 different accounts on your Story.
Anyone who views your Story can simply tag on the "mention" tag to view the user you've featured. It's a great way of showing your appreciation for others in the community and giving back to loyal customers.
Instagram Stories Sticker Idea #3 – Add Some Pizzazz With Your Favorite Music!
Instagram stickers needn't be all about business – sometimes, you may just want to add something fun for your viewers to enjoy.
With the "music" sticker, you can easily upload snippets of your favorite music tracks; whether you feel sharing the awesomeness of Adele's latest hit, or simply looking to liven up your Story with a fresh beat.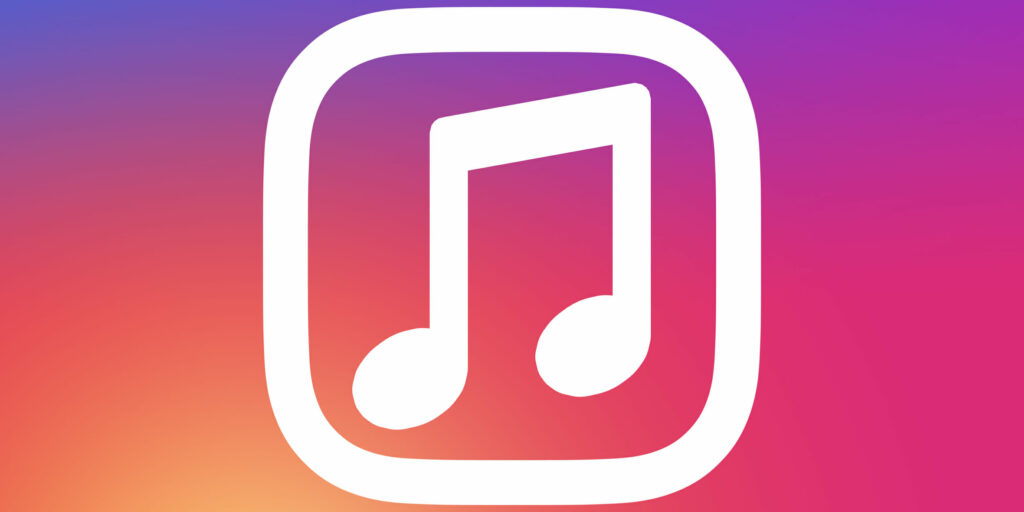 To add music to your story, select the sticker from your collection. You're then prompted to choose your desired track from a list of available Spotify albums. Choose the song you're after to add it to your Story.
You can even choose to display the lyrics of your song as it plays. There are a variety of styles to choose from with this, so you can pick whichever one suits your brand aesthetic best.
Using music stickers not only add a little life to your Stories, but they're also a great way of relating to your audiences, and you never know – you may just find other users who appreciate your same taste in music!
Instagram Stories Sticker Idea #4 – Use Attractive Stickers To Cover Up Hashtags
Like regular Feed posts, users are recommended to make the most of their hashtags when uploading Instagram Stories.
Each Story is allowed a maximum of nine hashtags, all clickable for anyone who views your story. However, for those who wish to remove the "cluttered" look of tags can simply use a sticker to cover them up.
After adding your desired hashtags to your Story, select a sticker for decoration.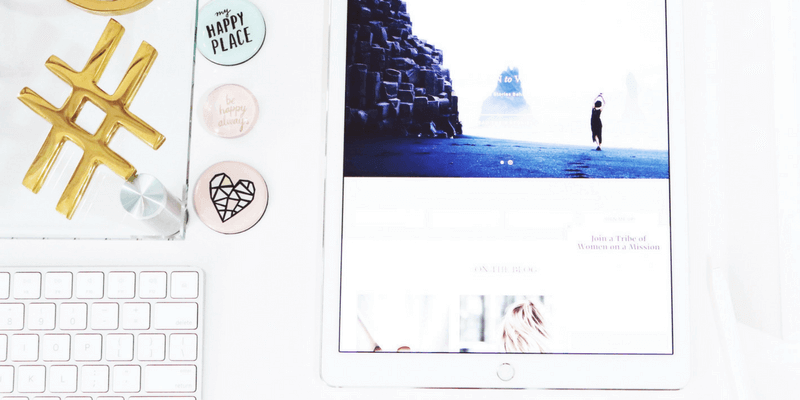 Pinch and resize the text containing your hashtags, and place your sticker on top of them. You can also resize your sticker if needed.
Voila! Your story will still be seen on the hashtag pages you've mentioned, without the tags "messing" up your Story aesthetic.
Instagram Stories Sticker Idea #5 – Use GIF Stickers For Your Call-To-Actions
When encouraging your followers to take action (whether with buying your products or visiting your official website) Instagrammers are constantly recommended to add call-to-actions (CTAs), both on their Stories and regular Feed posts.
However, Story CTAs can look far more appealing with the use of Instagram stickers.
Instead of mere text directing your viewer towards a new sale, post, or blog article – entice them with an attention-grabbing GIF!
Whatever your CTA may be, search up its keywords in your Instagram sticker collection. If available, this should generate a list of GIF stickers related to your CTA phrase.
Users commonly use CTA gifs to promote new posts, adding it alongside a link to their latest upload.
For those with access to outbound Story links, these gifs can also be used to coax viewers into visiting their website or other social media.
Using moving, animated GIFS in place of the typical emoji sticker can also add a bit more "aesthetic" to your Story.
Take care not to overdo it though – a Story with a heaping amount of moving GIFs can come off a tad overwhelming!
Instagram Stories Sticker Idea #6 – Plug Events With Location Stickers
Just like with hashtags on any Instagram content, location stickers are a popular way of gaining your Stories a tad more exposure.
At the same time, you can use them to hype up certain events, with the possibility of connecting with other attendees!
Once you've tagged a location onto your story, it will be added into the feed of Stories taking place in the same location.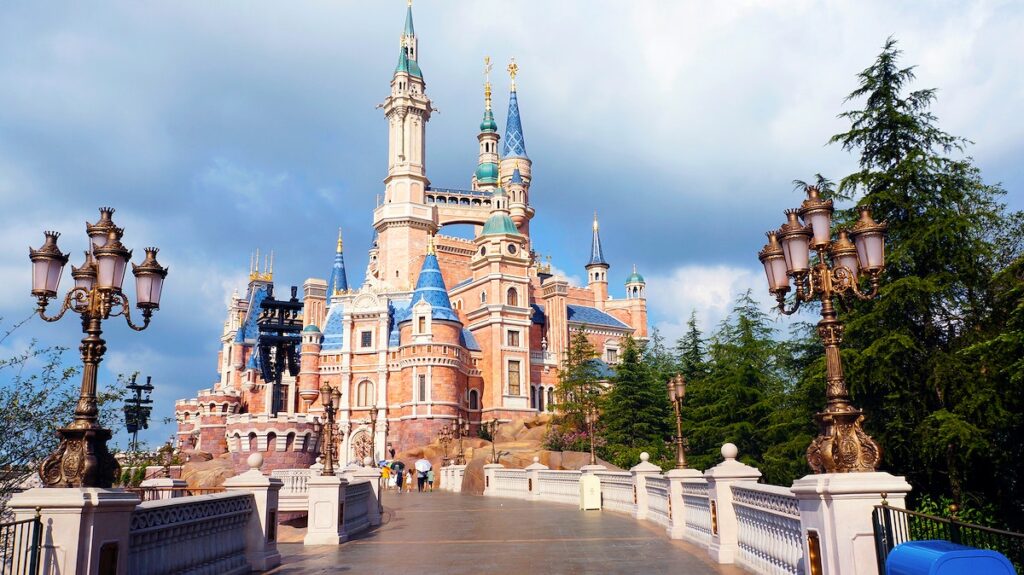 If you wish to meet with others at the same event or location, using this sticker can help you connect with other people using or sifting through the same location tag.
Businesses can thus use this sticker to advertise upcoming or current social gatherings of their own.
Tagging the appropriate location may just capture the attention of other users in the area, gaining further interest and exposure for their event.
Instagram Stories Sticker Idea #7 – Host An AMA
While poll and emoji slider stickers allow you ask your followers a quick question (followed by an immediate list of answer options to choose from) – the "questions" sticker allows your audience to ask you whatever question they like.
Simply select this sticker type from your Instagram sticker collection, and replace the default text with whatever you'd like your followers to ask you.
You can even select the music note icon to allow your viewers to answer with a song.
Once you've decorated your story, publish it onto your profile. Your viewers can now ask their questions in the text field provided.
To access your audience questions, select the icon at the bottom of your story displaying your latest viewers.
This page should display everyone who has viewed your story so far, along with any questions they might have asked. Tap on a question to reply to it.
You can then choose to share their question (and your response) on a separate Story, or send them their answer via direct message.
When sharing their question to a Story, you can type in your response through the usual Story text option. When you're done, share it onto your profile – and tag the appropriate user, if you wish.
These question stickers are therefore useful for hosting an AMA (Ask Me Anything) session among your followers, providing them with better insight into your business and who you are.
Nurturing this connection can help maintain an "authentic" image for your brand, helping you and your company appear more "human" and trustworthy.
Instagram Stories Sticker Idea #8 – Countdown To An Event Or Product Launch!
Got an upcoming event or product to promote? What better way to hype up your audience, than though a countdown?
Among your Instagram sticker options is the feature of adding an actual, real-time countdown – perfect for exciting new events or promotions.
To add a countdown to your Story, select the appropriate sticker, and add in your text. It's best to describe your newest project or occasion in a few brief words while sticking to a CTA-type of a statement. After all, you'd want to draw your audience interest from the get-go.
Then, select when you'd want your countdown to end. Ideally, this would be the day of your event or product launch.
When you're done, publish the countdown onto your story. Anyone who views your story can tap your countdown to receive a reminder of your event.
Alternatively, they can also share your countdown on their own story.
If you're looking to drive more sales (or views) to a promotion, then hosting a countdown is the perfect method of alerting your followers to the occasion.
Instagram Stories Sticker Idea #9 – Generate Sales With Product Stickers
Approved businesses on Instagram can generate more product interest with product stickers.
Unfortunately, these stickers are only available in select countries. If your area is one the lucky few with access to the feature, then be sure to add these elements to your Story promotions – and watch your sale numbers rise!
Using Instagram Product Stickers
Simply put, product stickers allow viewers to tap on any goods you advertise on your Instagram stories – leading them to the corresponding landing site where they can complete their purchase.
Business profiles on Instagram must firstly have a shopping catalog set up with Instagram Shopping. The process is fairly simple – Facebook provides newbies with a step-by-step guide to successfully completing this process.
Once you've got your catalog all set up, all that's left to do is upload the desired product video or photo that you'd like to promote.
The "product sticker" option should be available among your collection. You'll then be prompted to link your sticker to the corresponding product from your shopping catalog.
To make things as user-friendly as possible, drag your sticker to the appropriate product you're promoting on your photo (or video) – this way, should the item attract your viewer's attention, they can simply tap on the product to access your provided link.
This link should lead the viewer to the appropriate product page in your catalog, with further details on price, styling, and other recommended products.
If they're interested, they can click on the provided CTA button to view the product on your main website.
If you own a retail store or are known for selling goods online – taking advantage of these product stickers can provide a much more shop-friendly experience for your followers, along with driving a ton more traffic to your homepage.
Spice Up Your Stories With Instagram Stickers!
With hundreds of millions using Instagram Stories each day, it's necessary to find ways of standing out and cleverly draw audience attention.
Thankfully, the vast collection of Instagram stickers available allow users to customize Stories to their heart's content; adding various elements that engage, entertain, and pique audience interest.
With these Instagram stories sticker ideas, you may just get more "pauses" on your Story updates – rather than swiping over to the next one.
You May Also Like: The ultimate guide to marketing on Instagram